Fabric Cages & Kennels
Our range of fabric dog crates constructed from only the best quality materials are perfect for travelling with your pet, providing them with a cosier refuge than a steel cage or plastic crate. Essentially a pop up fabric kennel, they are a stylish and flexible Travelling with Pets essential.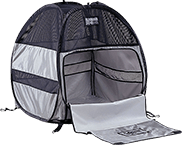 from £44.95
Whether taking a short trip in the car, a day at the park or any place else you enjoy taking your pet, you'll always have a place for them to rest, relax and stay safe. Available in four sizes, no matter your pet's shape or size, there's a Dog Bag for everybody!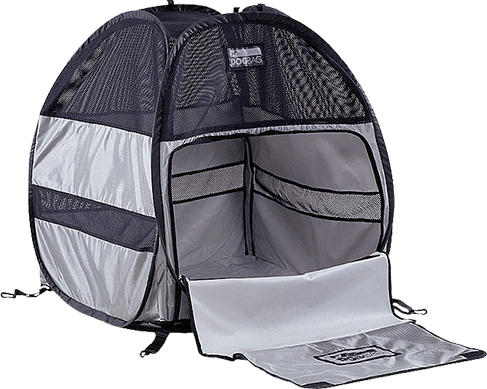 UV protected rip proof mesh
Lightweight ultra tough 1800 Denier Ballistic nylon
PVC Coated internally to ensure easy cleaning
Four pegging points at each
corner to fasten Dog Bag down
Clips to fasten to boot floor
attachment points and straps
to attach to car seats
for maximum security in the car
Can be collapsed down for storage
in handy compact rucksack
Zip door can be folded down to act as
bumper protector
Comes in four sizes with a range of
additional accessories also available
EB Bed for Small Dog Bag
EB Deep Mattress, for Small Dog Bag
Petego EB 'Mud and Snow Kit' for Dog Bag small, no. M+S S
Petego EB North Pole Set for Dog Bag small, no. NPS Small
Petego EB Rain or Shine Tent for Dog Bag small, no. SRS DBS
View Products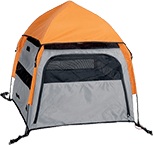 from £64.95
The UPet Tent is the perfect pop-up portable pet house! The UPet Tent not only provides a shady spot in the summer but also provides a hideout for your pet whether at home or away. Available in 3 sizes there is a UPet Tent for every dog.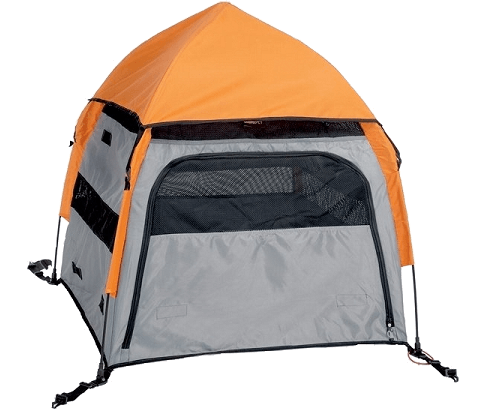 Pops up in seconds
and collapses effortlessly
UV protected claw proof mesh
Lightweight ultra tough
1800 Denier Ballistic nylon
PVC coated interior for easy cleaning
Four pegging points
at each corner to fasten UPet
Tent down (pegs included)
Clips to fasten to boot floor attachment points and straps
to attach to car seats for maximum security in the car
Can be collapsed down for storage
in handy messenger style bag
Zip door can be folded down to act as bumper protector
Comes in three sizes with a range of additional accessories
View Products